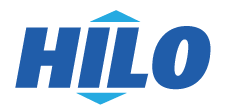 New 2020 Product Launch
Our very popular 'HILO' low floor luton conversion is now available on both the new MAN TGE and Volkswagen Crafter flat frame chassis. Introduced initially for the camper van market the chassis has now been approved for commercial
Offering high volume and payload in conjunction with low entry access we are sure it will prove a worthy addition to our HILO range.
We offer a flexible range of options to further compliment both our MAN TGE and Volkswagen Crafter Low floor luton products.
Custom internal load restraint
Rear load ramps
Rear closure column tail lifts
Side doors
Additional electrics
Paint
Livery
As the recent popularity of the low access luton has increased there are many options available in this sector but very few that show the durability and quality to match our HILO conversion. Many of the manufacturers in this sector offer payloads that cannot be achieved and body sizes that exceed the capabilities of the base vehicle so choose carefully.  Why not speak to one of our experienced sales team for more information? 0161 205 7612 or sales@alloybodies.co.uk
You can find more about the base vehicle from these external resources.
https://bb-database.de/jctumbau/documents/137801/35751205/pdf-technische-zeichnung-technical-drawings-crafter-FLATFRAME_22112018__.pdf/6c848337-2074-7e3a-2641-3a6104e71d7b
https://www.parkers.co.uk/vans-pickups/news/2019/man-tge-flatframe-chassis-cowl/
Also dont forget we also offer our HILO conversion on other models of platform chassis too, click here to find out more